Rizzini Custom Shop
When we talk about made-to-measure custom Italian guns, you could be mistaken for thinking it will cost more than your budget?
Certainly 10 years ago you would be thinking of the two big brands, Beretta and Perazzi, who have dominated this area for many years. Well now, that's all changed and you have much more choice for your once-in-a-lifetime purchase.
One manufacturer of note is B. Rizzini gun makers, Founded in 1966 by Battista Rizzini in Italy's gun making capital of Marcheno, Brescia. Rizzini offer a bespoke made to measure service through the Rizzini Custom Shop (RCS) whose aim is to offer the highest level of craftsmanship using traditional and state of the art production techniques.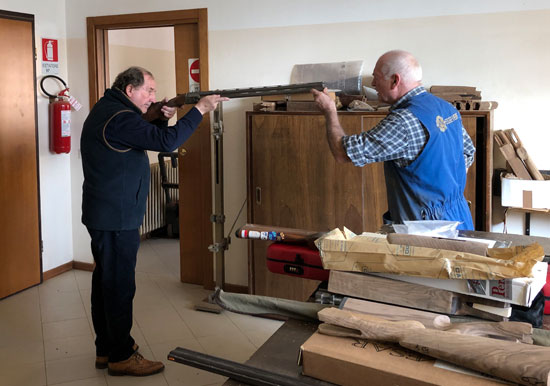 Stock fitting at Esservierre stock makers
The end result is a fully customised hunting or sporting shotgun, made exactly to the customer's requirements. Pair this with the passionate and dedicated craftsmen and women at the RCS and you can create the best that the gun making world has to offer.
On a recent visit to Rizzini I accompanied a client who was going to choose his stock blank and get his stock fitted from the best in the business - Esservierre stock makers. Esservierre are just around the corner from the Rizzini factory and they carry out all of the RCS stock fitting work. Over the past three decades Esservierre have probably fitted and made more stocks for Olympic and world-class shooters than any other. You only need look at the walls in the workshop, which are adorned with countless letters of thanks from the world's elite shooters, to appreciate the high esteem in which the brothers are held.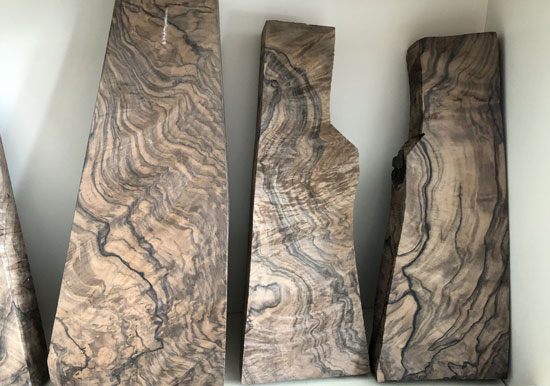 Exhibition grade stock blanks at Rizzini
As I mentioned earlier, you don't have to be a lottery winner to have a gun made to measure, Rizzini offer bespoke stock measurements at a very modest cost of £850 on any gun in their range. This includes your own personal wood selection and the option to upgrade, with stock fitting by the master stockers at Esservierre. That means you can have your very own fitted gun from around £3,850 (excluding flights and accommodation). If time is not on your side and you can't visit the factory, we can arrange stock measurements to be taken here in the UK and wood selection can be done via images sent on e-mail.
Now the second half of your gun is the metal work including the action type, engraving and barrels. You won't be surprised to find that Rizzini offer a raft of options in all these departments. Your choice will often be governed by the type of gun that you are looking for i.e. competition or game.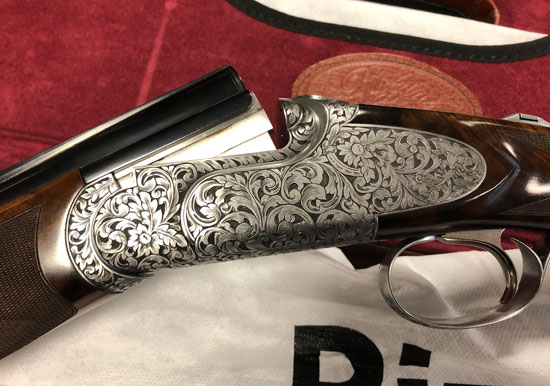 Regal Custom engraving by RCS
Most game shooters will opt for the more traditional Regal round body action with hand engraved sideplates as the base of their build. Whereas a competition shooter may choose the heavier BR440 action with its detachable trigger and Boss style locking. That said, there are no rules when it comes to your own gun and any combination is possible. Many game shooters are now choosing a gun which is much heavier that its counterpart from 20 years ago, 8lbs in weight and 32" barrels are nothing unusual these days.
Another point for careful consideration is the possible move away from lead shot in the coming years, all Rizzini barrels are available with multi-chokes (either factory fitted or aftermarket Teague thin-walled) and super steel shot proof, thus future proofing you for any eventuality. You can of course choose to have fixed chokes if you wish. Whilst on the subject of barrels, apart from choosing the length (26"-32") you also have options for bore diameter (nominal or over bored), top rib (vented or solid with a traditional hand file cut finish) and side ribs (vented or solid).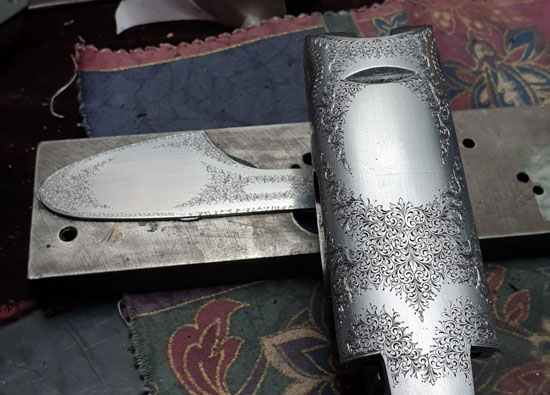 Custom engraving in progress
So, this leaves us with the engraving to choose, scroll or game scene, or maybe a combination of the two? As with the wood selection, engraving is 100% personal. Some prefer minimal scroll with a colour case hardened finish, which is available in two grades - the standard chemical method, at no extra cost, or a stunning traditional charcoal finish by the master craftsmen from Schilling in Germany. Alternatively, you can opt for something completely different such as a deep bold acanthus scroll.
Either way Rizzini can offer you the choice of a standard pattern engraving such as Regal or Regal Extra or to upgrade to one of the Rizzini custom shop designs. These are an exclusive handpicked selection from Italy's finest engravers who are all masters in their chosen style of engraving. If we can guarantee anything, it will be that you will receive workmanship of the highest quality and a truly beautiful and unique shotgun.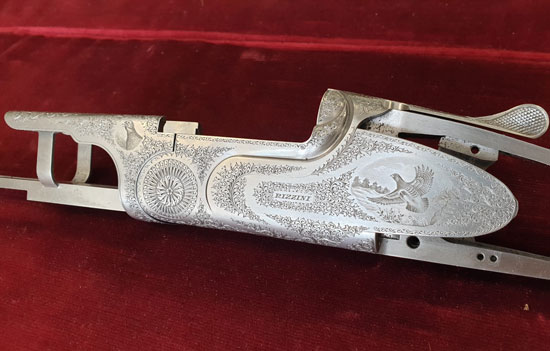 Completed custom engraving
Trip Overview
Direct flights are available from most major UK airports, we usually fly from Manchester to Bergamo, but Stansted also operates regular direct flights to Bergamo or Verona.
Typically we would require 2 days at the factory for a bespoke gun, this gives you plenty of time to select your stock blank, visit Esservierre for stock fitting, then take a tour of the Giovanelli engraving studio, a popular highlight of the trip. Time permitting, we would also try and squeeze in a Rizzini factory tour to show you both the manufacturing and fit and finishing process.
If you would like more information please don't hesitate to contact me or if you would prefer an informal chat please feel free to drop by the shop.
*Cost on wood upgrades and RCS engraving will vary depending on the degree of intricacy and total hours to complete, quotes are available upon request prior to your visit.